Investor Relations
The Salesforce Commerce Cloud press room offers a single view of information, from the latest news releases and media coverage to downloads on important topics.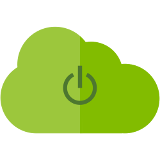 About Demandware
Demandware, the category-defining leader of enterprise cloud commerce solutions, empowers the world's leading retailers to continuously innovate in a complex, consumer-driven world. Our open cloud platform provides unique benefits including seamless innovation, the LINK ecosystem of integrated best-of-breed partners, and community insight to optimize customer experiences. These advantages enable Demandware customers to lead their markets and grow faster.
Receive alerts in your inbox about Demandware press, stocks and more.
Transfer Agent
Broadridge Corporate Issuer Solutions, Inc.
P.O. Box 1342
Brentwood, NY 11717
(855) 449-0975 or (720) 378-5970
E-mail:
shareholder@broadridge.com